Boost Your Business Communications & Productivity
VoiceSpring offers the lowest rates on hosted business phone systems for companies of all sizes. Our unique Quality of Service (QoS) model and upfront price structure make us one of the top hosted PBX providers in the nation. Equip your business with a top tier cloud based phone system and hosted business phone service for as low as $15.95/user. Your business will get the works, including:
Managed cloud phones
Reliable VoIP service
Dedicated hosted voice connection for each line
All system features and functions
Unlimited support, training, and maintenance
Comprehensive Hosted Cloud Phone Service
Hosted business phone systems are better for everyone. That includes leaders and employees from small businesses and large multi-site enterprises in connected industries across the nation. Yes, that's you. Here are a few ways VoiceSpring business phone systems can benefit your company:
Truly All-Inclusive
All the features, service, support, training, maintenance, security updates, software upgrades, and more are conveniently included with each hosted seat.
Enterprise-Grade Reliability
Maximized uptime, redundant cloud architecture and intuitive call rerouting ensure your business continues to receive calls, even if a service outage occurs.

Seamless Transition
Quick and easy to install. All of your phones are preloaded with your custom settings, so all you have to do is plug them in when they arrive. We offer free number porting as well.
Zero Capital Investment
Save your capital for other projects when you take advantage of our affordable leasing options on hosted VoIP phones and accessories.
Efficient Scalability
We use dynamic service agreements, so you can scale your phone service up or down as needed. Then, we provide an equal adjustment on your next bill.
Unlimited Calling
No cap on local and long distance calls throughout the US and Canada. We also offer low international rates for those who need it.
No Ongoing Contracts
What you see is what you get. That means no ongoing software or maintenance contracts. Everything is included in your monthly seat price.
Outstanding
Quality of Service
Premium HD Voice gives you crystal clear audio without latency or jitter, so you experience the highest level of clarity on every call.
Full Suite of Business Phone System Features
Gain unlimited access to all the features we have to offer when you sign up for hosted cloud phone service with VoiceSpring! From top-level automation to individual user preferences, you choose which features you want to use. Keep the rest on the back-burner and request reprogramming any time.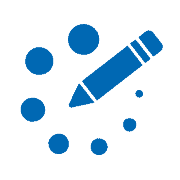 Customized Automation
Auto Attendant
Automatic Call Distribution
Interactive Voice Response
Night Mode
Hold Music & Recording
Sales & Training Tools
Call Recording Logs
Teach Mode
Listen & Barge In
Call Tagging
Outbound Caller ID

On the Go Integration
User Portal
Email Notifications
Voicemail to Email
Fax to Email
Call Forwarding
Unified Communications
Conferencing
Presence Indication
Park & Transfer
Call Groups
Paging
Let Us Manage Your System, While You Run Your Business
Support
Our goal is to minimize the need for customer service. Instead, we provide a team of experts to make system changes for you. Just give us a call. These are just a few of the ways VoiceSpring Support stands out from the rest:
On call 24/7
US based with native English speakers
All support agents are in-house
Little to no hold time
Most issues resolved in 24 hours or less
Training
You don't need to manage your system yourself, but should you decide to be hands-on, we'll show you how we would do it. Our support team will help you learn how to navigate and manage your new PBX system and user portal. We also provide free training and guides to show your team how to use your new business phone system, which makes for a smooth and worry-free transition.
QoS Monitoring
VoiceSpring Quality of Service (QoS) is like no other in the industry. While some business VoIP providers boast equipment-free cloud phone systems, we insist on it - and for good reason. First, we set aside a small portion of your internet to ensure each voice call is smooth and clear.
If your system goes down, we receive a signal right away. This triggers a live response from our support team, which allows us to get your system up and running as fast as possible. Most times, we are able to correct issues before our customers have time to notice a problem in the first place.
In addition, our proprietary setup allows us to work on your system remotely. We can send a "ping" to troubleshoot core issues, as well as perform updates and maintenance from our central office. It's an easy way to minimize needless downtime and frustration, which is a huge advantage for most companies. We can even save you a call to support a good percentage of the time.
Maintenance
Software Updates
We perform updates as needed to keep your business phone system running like a well oiled machine. We also roll out new features as they become available, with no added costs or fees.
Security Upgrades
Your security is one of our top priorities. Cloud based business phone systems are more secure in general. However, we go the extra mile to make sure your system is safe and protected.
Customer Lifetime Warranty
When you choose VoiceSpring hosted business phone systems, we guarantee your phones as long as you have service with us. If your office phones reach end-of-life and we are no longer able to perform updates, we will replace your business phone system free of charge.
What Are Cloud Based Phone Systems?
Cloud based business phone systems are a hosted VoIP phone solution which allows you to make calls over the internet. Cloud hosted PBX systems are secure and reliable, with a slew of flexible features and settings. Since it costs less to implement and support, cloud phone service often comes with a large price drop as well. For many companies, the need to switch is clear right off the bat.
How Do Cloud Phone Systems Work?
A cloud PBX is a type of voice over IP system, so it uses your internet as a conduit to run voice data to and from your phones in real time. To access the system, you need only log in. The portal address and your account info can usually be obtained from your ITSP, or internet telephony service provider. By design, cloud PBX allows you to approve multiple access points.
In this way, you can manage your cloud phone system from any authorized device, should you choose to do so. If you're out of the office, but still want to receive your calls, this allows you to do it. This type of flexible connectivity is just one of the many perks of using a cloud based phone system.
The role of business VoIP providers is to store, route and automate the voice calls, data, and settings of your cloud PBX. They ensure your voice calls come and go without a hitch. Additionally, your provider takes care of quality of service, which impacts service level and call clarity.
Is a Cloud Hosted Phone System Right for My Business?
Most likely. That is, if you want to save time and money. If so, a cloud based phone system is the way to go.
Of course, change is often prompted by necessity. At some point, a cog in the machine will need to be repaired or replaced, at the very least. In the world of hosted PBX, three of the most common reasons companies pursue cloud based business phone solutions are:
Equipment has reached "end of life," which means the manufacturer does not offer updates and support for that system anymore.
The current system does not have enough features or options.
A cloud phone system costs less, with a quick return on investment.
The costs and time to have an IT provider select and set up a new PBX once your on-premise system conks out are high. Not to mention, downtime from an unexpected disaster could be a big problem for, and even a detriment to, your business.
Cloud based telephone systems use far less equipment, so there are not as many break points to worry about. Since it is cloud based, your system can be managed, updated and maintained by a remote support team. Software upgrades, such as new features and bug fixes, are rolled out on a regular basis. All this at a huge savings to your company. The boss will be so proud!
The long and short of it is, the business world is moving toward cloud based phone systems, and fast! It is a great solution for any company, large or small. We hope this article helps you to learn more about it and make the best decision for your business.
How Cloud Based PBX Phone Systems Support Business Continuity
When a customer cannot reach your business, they do not stop to think there might be an issue with a third party service provider. That's why it is important for your business to receive calls no matter what. Our cloud based phone service is designed to provide your business with the most reliable and high-end service on the market.
Cloud phone service uses a redundant server setup to ensure you can keep receiving calls even if there is a service outage. We simply reroute your calls to another line or mobile number. In this way, you can be sure your customers can still make calls to your business. Best of all, they will never know your system was down in the first place.
Are Cloud Based Phone Systems Secure?
Yes, they are so long as you have a good business telephone service provider. Since they manage your business phone system, your ITSP is in charge of securing it.
Is It Time For a Business Phone System Upgrade?
If you are still using a landline or on premise PBX, your business may be suffering. Many business owners do not know just how much a poor quality phone system can impact business. Some common issues include:
Latency and jitter make it hard to get things done
Dropped calls keep customers on the fence
Service outages stop calls from coming in
High phone bills are a waste of money
In general, business owners are wise to invest in a cloud based phone system. Whether you are a small-scale business, a remote entrepreneur, a startup or a large corporation, it is a powerful decision that will improve office communication. Of course, large companies will see more efficient multi site coordination as well.
How Cloud Based Phone Service Stacks Up
Cloud Phone Systems vs On Premise PBX
On premise PBX is a fancy name for a traditional PBX system. While cloud PBX is internet based, on premise PBX is location based. Calls made with premise based PBX systems connect calls through a physical server, which is stored on site.
On premise systems and equipment are managed in-house. This means your data never leaves your location, which some business owners see as a major upside. However, costs for equipment and hiring a qualified IT provider to manage and maintain your system tend to make this phone system a much more expensive option. One which small business owners may find too much to swallow.
Cloud Phone Systems vs Traditional Phone Lines
Conventional landlines require a large upfront cost for hardware, as well as long term contracts with a good amount of fine print. Many companies become stuck in the wake of added fees for upgrades, support and early termination. Most importantly, they are much less flexible when it comes time to grow your business.
Cloud based PBX phone systems are very simple to implement, with no extra cost to manage or fix your system. As for scalability, you can add or remove cloud phone service at any time, with ease. Best of all, upgrades and support are free.
Why VoiceSpring Takes the Cake
Understand What You're Paying For
Extensive Features and Services
Our all-inclusive package allows you to use all the features available with the office phones you choose. And no, they do not "go away" if you decide not to use them. Should you decide to setup one of your features in the future, we are here to make the changes for you, free of charge. Your hosted business phone system plan includes VoIP service, support and training. We also take care of software updates, security upgrades, and more.
Affordable Leasing
Small businesses and startups often struggle while choosing their basic installation and communication channels. However, with VoiceSpring, you can rest assured knowing all of your needs will be addressed. Our affordable leasing options on hosted VoIP phones and our cloud phone service makes the process easier, cost-effective and all the more worthwhile.
Fair and Transparent Pricing
VoiceSpring is well known for simple plans and pricing. Unlike other service providers who charge clients and businesses separately for each feature, not to mention additional services, maintenance and security updates, we ensure total price transparency. These are all included with each hosted seat, so there is no need to worry about what costs may pop up after you've sealed the deal. We disclose all costs upfront.
No Strings Attached
Honesty and total transparency have been at the heart of our company's success from day one. When you are dealing with VoiceSpring, what you see is what you will get. You will not be required to sign an ongoing software or maintenance contract. Your proposal will contain all the expenses you will incur and the same amount will appear on your service agreement and monthly bill.
Voice Quality That Speaks for Itself
At VoiceSpring, we strongly believe that quality is the key to a happy customer. As compared to other service providers, VoiceSpring's business phone systems are set apart in the industry by a high service level and one of a kind quality of service. Most of all, we care about your business.
You Won't Believe How Great Your Calls Will Sound
That's why our Premium HD Voice transmission allows you hear and transmit crystal clear audio without any kind of disruptions. Each call you make from our business phone systems is marked by superior voice clarity and unmatched convenience. Many a time, we have seen customers' jaws drop when testing a phone, due to the crisp and clear sound of the voice on the other end.
We Monitor Your System 24/7
In addition, we take pride in our Quality of Service. We monitor your system 24 hours a day, so we can take care of any issues that arise right away. Most times, we are able to fix a problem before the customer is even aware there was one.
Our Service Is Reliable, So Your Business Is Too
When a customer cannot reach your business, they do not stop to think there might be an issue with a third party service provider. That's why it is important for your business to receive calls no matter what. Our cloud phone service is designed to provide your business with the most reliable and high-end service on the market.
Our advanced cloud phone service uses a redundant server setup to ensure you can keep receiving calls even if there is a service outage. We simply reroute your calls to another line or mobile number. In this way, you can be sure your customers can still make calls to your business. Best of all, they will never know your system was down in the first place.
It's Never Been Easier to Get Up and Running
Unlike other cloud phone services that take days to install and become usable, our efficient design is extremely effortless when it comes to a quick and simple installation process. We send your phone with your own custom presets. So basically, all you have to do is plug them in and start using them as soon as they arrive. You will be provided with free number porting as well, so your customers still know how to get in touch with you.
Good For the Long Haul
Kiss End of Life Warnings Goodbye
Your cloud hosted business phone system is under warranty as long as you have service with us. That means we will replace any phones or equipment that are no longer able to receive critical updates at no cost to you. Of course, we hope that will not be the case, but we are here for you if it happens.
Scale Your Service With Your Business
We expect your business will grow and change, as most do. When you are ready to expand, your cloud phone service provider should help, not stand in your way. VoiceSpring offers simple upgrade options, so you can add service when things are going well. What we offer that many providers do not, is that we make it easy to reduce service, too. Our clients can scale up or down as needed, freely and without hassle.
Partners in Communication
Another great aspect of working with VoiceSpring is our commitment to our client base. Almost all of our clients have been with us on a long term basis. That is because we value each other. We know communication is at the core of success for any business.